Fixing water damage issues is not as easy as it sounds. It's a tricky issue for even the most experienced crew, so we recommend hiring a water damage professional if you discover water damage during a project.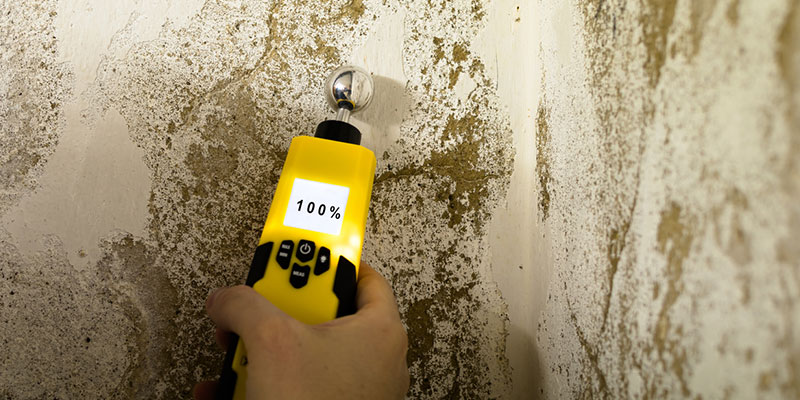 There are several benefits of doing this, including:
Accurate Detection and Assessment. Water damage is not easily detectable; it can creep extensively into drywall, insulation, and floorboards. As a result, it is usually hard to assess its full extent, which might lead to worse problems. Therefore, it's advisable to consult a water damage professional, since they specialize in exposing hidden water damage.
Quick Response Time. Water damage professionals understand that water damage is a serious issue, so they'll always respond urgently. Furthermore, they usually work in teams to perform thorough inspections and faster restorations. This minimizes the damage, enabling you to return to work as soon as possible.
Mold remediation. Mold and mildew thrive on wet surfaces. Water-damaged surfaces are prime candidates for these growths. They'll only worsen over time, even long after you finish the renovation or building project. This can pose a health risk to occupants and a reputational risk to your business. So, it's better to hire a water damage professional who will take special care in identifying and eliminating these growths.
Avoid Expensive Reconstruction Costs. Lastly, water damage can derail your renovation or construction project if you don't address it correctly. Your building materials will gradually deteriorate to a point where they lose structural integrity. Consequently, you might be forced to tear them down and restart the work again, which will be very expensive. The best way to avoid this is to hire a water damage professional to perform restoration services, which are much more cost-effective.
At Ault Restoration, we have a team of experienced water damage professionals for all your repair and restoration needs. Give us a call today.